For Kids Completing 3rd-6th Grade
Explorers Camp provides fun in the sun for campers while learning about God and staying in one of West Texas' incredible canyons!
We have two options to choose from:
One 4-day Explorers Camp Session
Two  5-day Explorers Adventure Sessions
Explorers Adventure camp sessions will include the zip line for campers 10 and up, plus other exciting activities. The 4-day Explorers session will not have the zip line this year. Contact us for more information, or use the form below to sign your group up for camp today!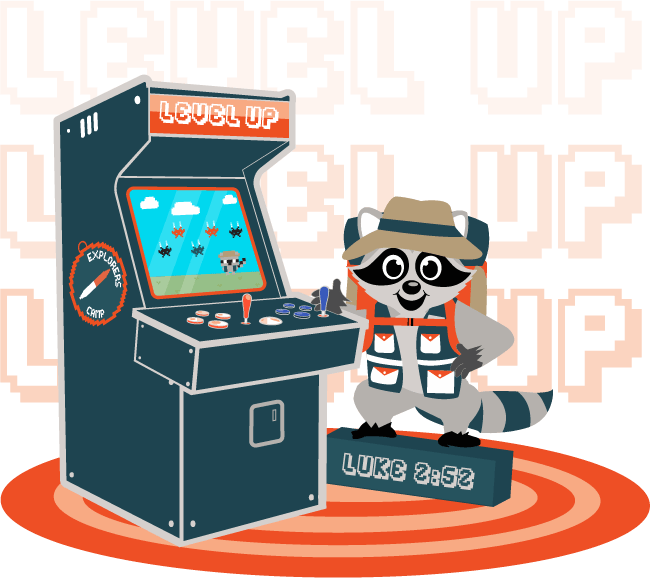 Session 1- June 14-18th, 2022-
5 Day Explorers Adventure
Cost of Camp $265 per person
Session 2- June 27-30th, 2022-
4 Day Explorers
Cost of Camp $220 per person
Session 3- July 6-10th, 2022-
5 Day Explorers Adventure
Cost of Camp $265 per person
Use our FAQ section to find out more about camp!
We currently have the first and last day of the camp schedule ready. Click here to download a PDF Version.
After the group leader completes the group sign up and pays the deposit, the group leader will get an email with registration instructions (complete with screenshots and a walk-thru guide) that can be sent to camper parents and legal guardians. 
All attendees over the age of 18 must register for camp prior to the closing date for your session. Counselors will receive registration instructions from their group leader on how to register, complete their Child Protection Training (CPT), and have their background check completed before the registration close date. Please contact your group leader for information on completing these steps. 
Explorers Camp is being planned according to the current guidelines from the State of Texas for Youth camps.  Our current Covid-19 protocol can be found by clicking here to see how we are operating during the pandemic.
Congrats on being a group leader for camp! We are excited to help you through the registration process and getting ready for camp. Here is some important info to help get you started with camp:
Registration closes depending on your session date:

Session 1- June 1, 2022

Session 2- June 13, 2022

Session 3- June 20, 2022




All persons over the age of 18 attending camp are required to have a valid Child Protection Training (CPT) Certificate and a background check. The CPT Certificates expire every 2 years and background checks must be completed yearly.

 Click here to see an example of how to submit the documents.

All attendees must have a registration completed through our online registration system. For those under the age of 18, this must be completed by the legal guardian of the camper. 

The state requires a minimum of 1 sponsor (18 and older) for every 10 students.  

We are here to help! Call or email if you have questions, concerns, or need any other info. We are just as excited as you are for camp and can't wait to see you this summer!
Click here for our what to bring list.
Medications (prescriptions and non-prescription) must all be in their original container. Please click here for instructions on how to pack them for camp.
Call or email us if you have any additional questions! Our office number is 806-983-3954. You can send an email to info@pbacamp.org
Fill out the form below to be added to our email list and start your group's registration for camp!
A deposit of $50 for each camper or sponsor will be required to activate your group's registration. Deposits are non-refundable are included in the total cost of camp.
After completing the form below, an invoice for the deposit amount will be emailed to you.
Please email registration@pbacamp.org if you have any questions or give our office a call at 806-983-3954.
Let's Start Something New!
Looking to book a retreat or need more info? Fill out a contact form and a member of our staff will get back to you shortly!
Click the + button to fill out a contact form